What Makes the Helix Plus Special?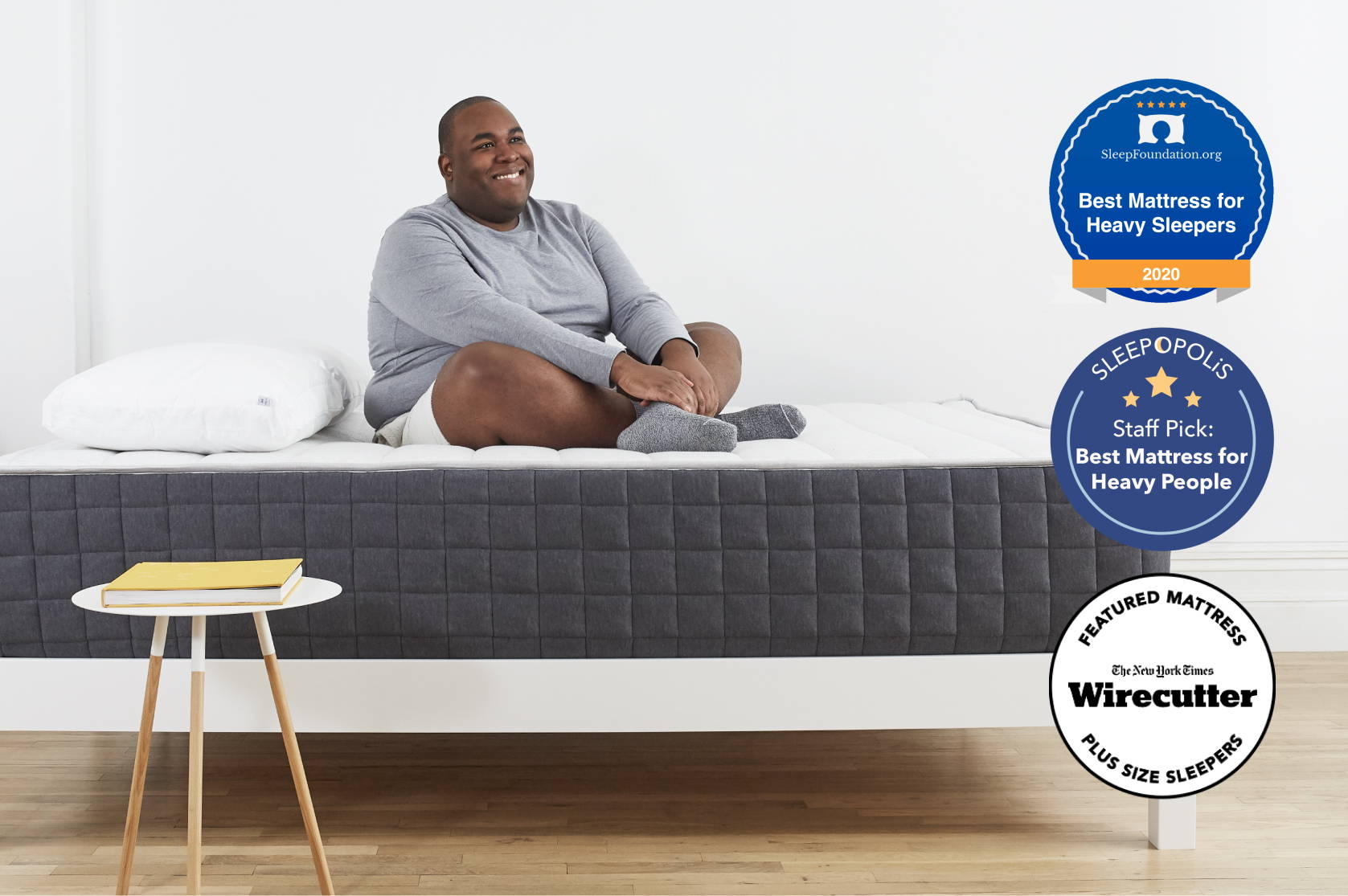 One of the most common requests we got from our customers was a bed that was built specifically for plus sized and big & tall sleepers....so we made one! Learn all about the feature and specs of the Helix Plus Mattress.
We started to do some research and we found that up to 30% of our customers were at a BMI where they had specific needs in their mattress and were probably going to have issues with a traditional mattress. We wanted to make a product that was going to offer support and durability, but also make sure that our customers didn't have to sacrifice comfort at the same time, so we designed a product that accomplished all of those things.

We designed the Helix Plus because we were hearing that a lot of customers who are plus sized or big and tall were having issues with their old mattresses. They were either having issues with durability and sagging, or they weren't getting the right level of support and couldn't get a good quality, comfortable night's sleep.
The result is a medium-firm mattress that provides targeted contouring and pressure relief while relying on multiple layers of dense foam to prevent you from sinking in too much.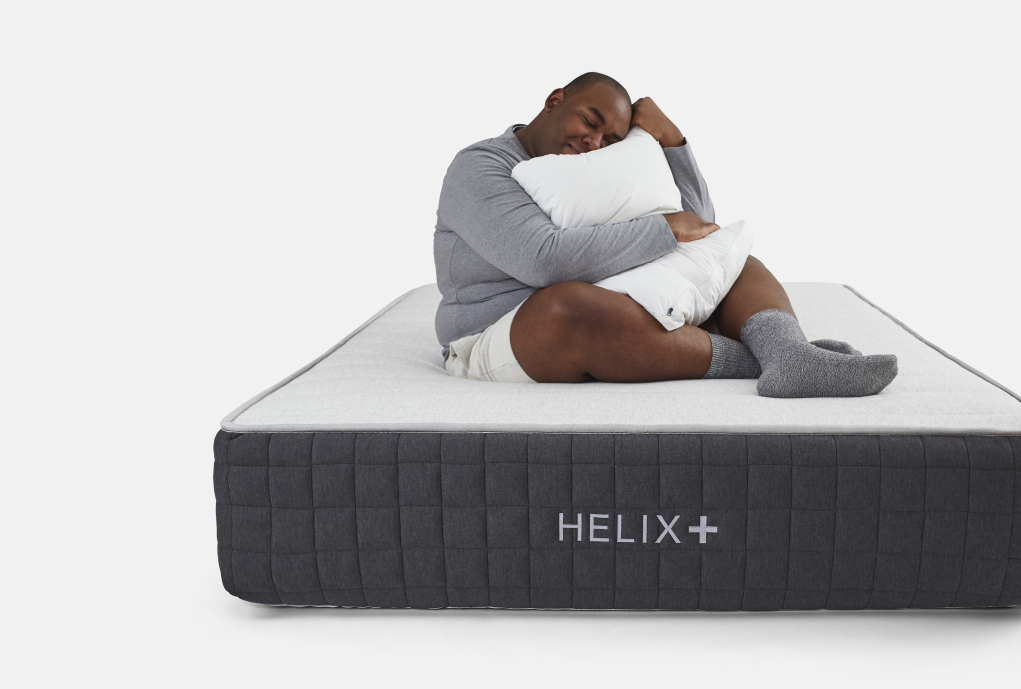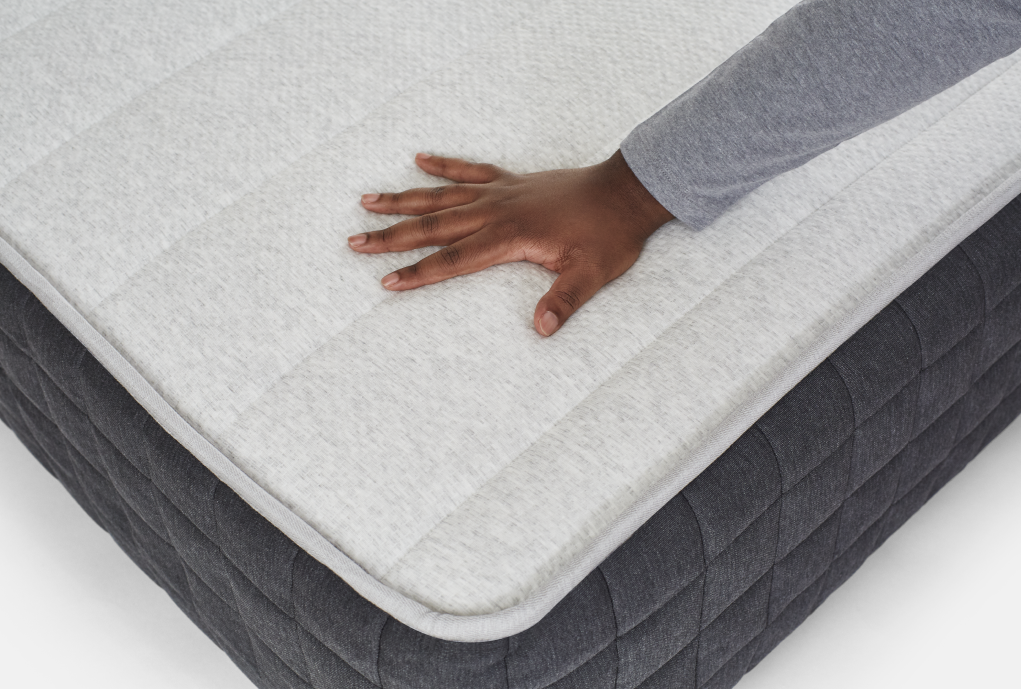 A common problem for plus sized sleepers is that a lower quality mattress may begin to show signs of sagging or depressions. This is usually due to the density of the materials used not being high enough to support your body. The Helix Plus uses 3.75 and 4.0 PCF (pounds per cubic foot) foams, which is the highest class density materials to make sure your mattress has the right durability. No more body impressions or sagging!
Another common complaints that plus sized sleepers have about their mattresses is that their mattress does not offer enough support. Proper support is a key factor in providing comfort while you're sleeping as well as reducing back pain. When a mattress has too little support, your body sinks into the bed forcing your spine and joints into awkward positions.

The Helix Plus is designed using an additional support layer to provide extra support. This extra layer goes a long way towards better sleep and less pain. We've built in 3 different layers of foam, Helix Dynamic Foam for springiness and bounce, Ultra Dense Memory Foam for pressure relief, and High-Grade Polyfoam for support.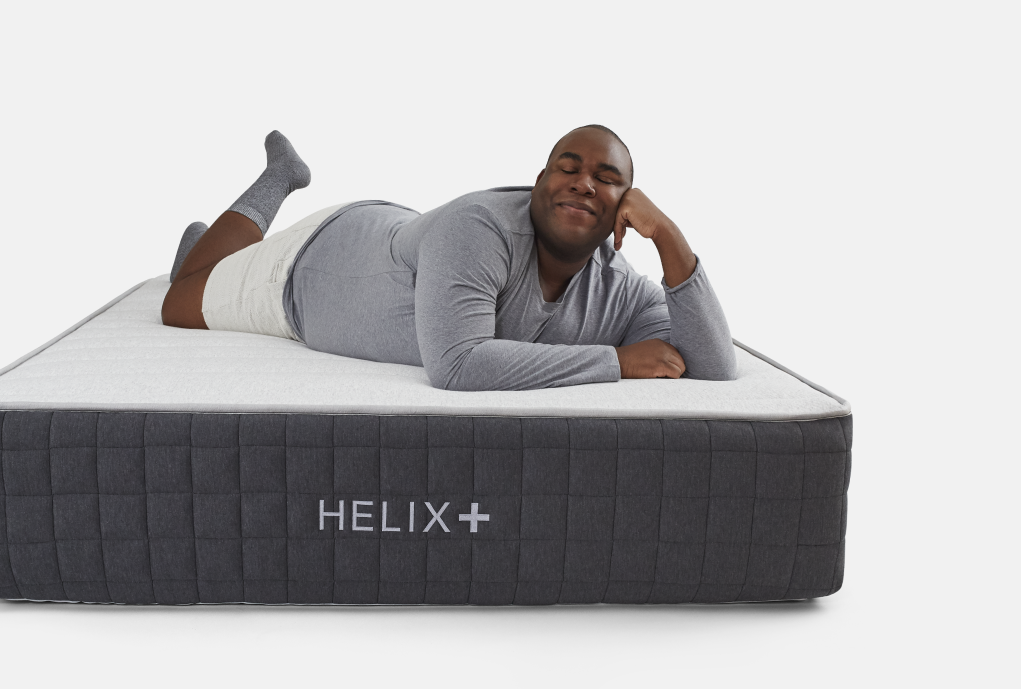 In addition to using super high quality materials in the upper layers of the mattress, All Helix Mattresses (including the Helix Plus) feature reinforced coils to provide edge support. This means the outside of the mattress actually has different coils than the interior, so you won't get that feeling that you are falling out of the bed when you're by the side.

The Helix Plus features a taller coil unit with reinforced edge support to provide extra support. The reinforced taller springs also give the mattress some great bounce, so you don't feel like you're stuck in the mattress.
The Helix Plus includes two cover options: our premium TENCEL™ fabric or the cutting-edge GlacioTex Cooling Cover.
The Ultra Breathable TENCEL™ cover is made from environmentally friendly tencel fibers from Eucalyptus trees. The cover is extra soft to the touch and has enhanced breathability to keep you cool. Additionally, the sub-microscopic channels provide best in class moisture wicking.
The GlacioTex Cooling Cover is an upgrade option and uses state-of-the-art fibers with high thermal conductivity to draw heat away from your body while you sleep. Not only does our GlacioTex fabric work to keep heat away from your body while you sleep — it's actually cool to the touch, giving you instant cooling relief as soon as you lay down.