The Definitive Mattress Buying Guide for 2020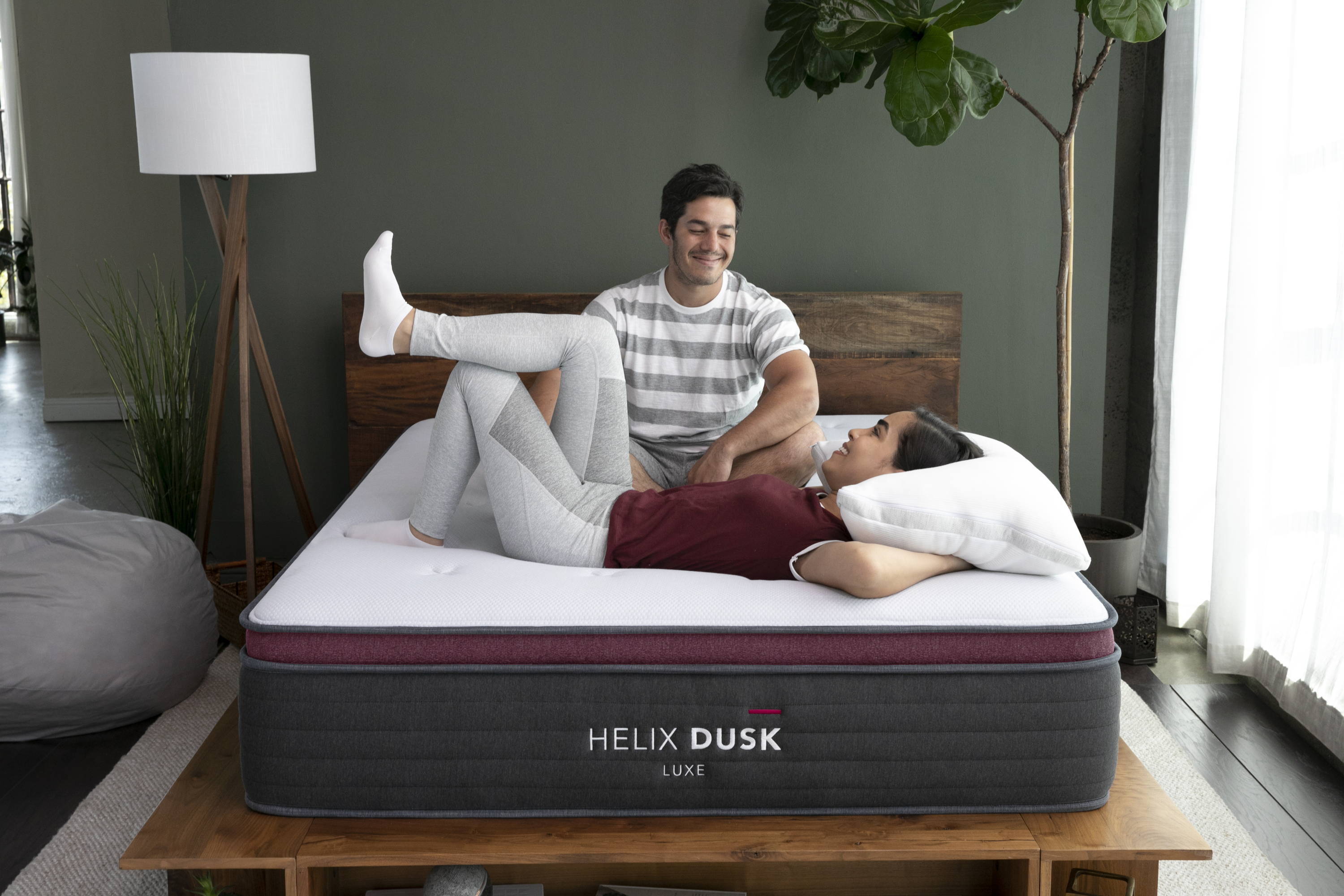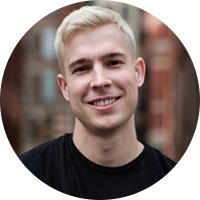 Zach Gentry
Helix Customer Experience Manager / Mattress Guru
Updated: January 31, 2020
Buying a quality mattress is one of the most important purchasing decisions you make in your life. After all, we spent approximately one-third of our lives in our beds. That's why it's so crucial that you take the time to learn how to pick a mattress for your body's unique spinal structure, alignment, size, and sleeping style.
Our mattress buying guide explores all aspects of buying a mattress, including new mattress guide research, the pros and cons of every type of mattress, and why your sleeping position matters.
Why Are You Buying A New Mattress?
Before we get started, let's take a look at some of the most commonly-cited reasons for buying a new mattress.
Your Old Mattress Is Sagging or Falling Apart
Experts recommend replacing your mattress within ten years of buying it, and that's at the absolute latest. As you sleep on your mattress night after night, the materials can wear down and need to be replaced. Once the mattress starts to sag, you can kiss it goodnight for good and get a new bed.
You're Going Through A Move
It's never fun transporting your mattress from one place to another. To skip out on the stress and cost, many movers opt to sell their used mattresses and go mattress shopping for new ones for when they arrive in their new abode.
You're Experiencing Back Pain
Back pain when sleeping is a serious no-no. If you're waking up with achy muscles or kinks along your spine, consider upgrading your mattress to something that suits your body type a bit better.
Common Types of Mattresses: Pros & Cons
Memory Foam Mattresses

First developed by the NASA in the 1960s, memory foam is now used in a variety of household applications and furnishings. The foam layer can more immediately form to your body for a comfortable, contouring mattress.
Below, we've listed some of the benefits and drawbacks to this mattress type.
Pros:
• Pressure relief
•

Isolates movement of sleeping partner

•

Aligns spine in neutral position

Cons:


•

Can overheat

•

Can result in "sinking" sensation

•

No bounce
Innerspring Mattresses
Innerspring mattresses are the most common variety of mattresses sold around the world. They have metal support coils that form the majority of the bed, but can be complemented by latex foam and other soft materials for comfort.


Pros:
•

Affordable price point

•

Springs last longer than most foam

Cons:
•

Can be noisy

•

Usually have poor motion isolation



Hybrid Mattresses


Hybrid mattresses achieve the best of both worlds by providing bounce and foam-like comfort. Hybrids get their name from having both support coils and other materials like foam or latex. They are breathable, comfortable and can be a great fit for any body weight or size.




 
Pros:

•

Pressure point relief

•

Keeps the body cool all night

•

Superior airflow

•

Comfortable bounciness


Cons:

•

Heavier than all foam mattresses

•

Wide variety of quality


Latex Mattresses
Natural latex is definitely more on the eco-friendly side of the mattress industry. They are naturally cooling and generally bouncier than foam.

 
Pros:

•

Organic

•

Extra durability

•

Breathable


Cons:

•

More expensive than other types

•

Too firm for some


Air Mattresses
Air mattresses are an easy and portable solution for sleepers in a pinch. However, they also have many drawbacks and should not really only serve in a temporary situation.


 

Pros:

•

Can be inflated to sleeper's preference

•

Adjustable firmness

•

Portable and light


Cons:

•

Shorter warranties

•

Require pumping daily

•

Can cause back pain


•

Generally poor quality
Knowing how to choose a mattress size is crucial if you want to get a good night's sleep. If you end up taking a chance on a mattress that's too small, you might get burned.
Below, we've listed the different mattress sizes available and who the ideal candidate is for each based on family size, living space, and the user's height.
Twin
A twin size mattress measures 39 by 75 inches. Twin mattresses are the ideal solution for single users under six feet tall who sleep in a small space, such as a dorm room.


Twin XL
At 39 by 80 inches, the twin XL mattress size is suitable for one user in a small space. However, this mattress size is suitable for taller sleepers above six feet in height.


Full
A full-sized mattress (sometimes called a "double") is an excellent choice for those unsure of what size to choose. These are 54 by 75 inches and provide plenty of room for a single adult or a couple.

Queen
Queen size beds are 60 by 80 inches and are a fashionable choice for couples who want plenty of room to sprawl out on the bed.


King
King beds measure 76 by 80 inches and are the widest bed option for couples who want to maximize their sleeping surface.


California King
California king beds are 72 by 84 inches, which makes them longer yet narrower than a standard king-sized bed, and are ideal for taller sleepers.

Why Sleeping Positions Matter
Your sleeping style is perhaps the number-one factor in determining what mattress you should purchase. Below, we've listed the various sleeping styles and provided our mattress recommendations for each.
Side Sleepers
Side sleepers need pressure relief points on their hips and shoulders. Therefore, it's a good idea to protect the natural contours around these areas by investing in a mattress that features contouring memory foam and individually wrapped coils.

Stomach Sleepers
Stomach sleepers need a slightly firmer surface to support the curvature of their lower back. Most stomach sleepers are well suited for mattresses that feature foam with a little more bounce back to avoid sinkage.


Back Sleepers
Back sleepers require structural support along their spinal column. Similar to stomach sleepers, back sleepers are well suited for mattresses that feature foam with a bit more bounce back to maintain structural support.

Combination Sleepers
If you rotate sleep positions overnight, consider a mattress that provides pressure point relief along all vectors of the body. This means optimize the way a side sleeper would think about purchasing a mattress.



Think About The Firmness Scale
Firmness is subjective, which can make it a challenge to find the right mattress for your sleeping style. If you're unsure of what's "firm" and what isn't, refer to this handy firmness scale to find the ideal mattress for you. You can also check out individual mattress reviews to get an idea of the firmness of each.
Will You Need A Foundation For Your Mattress?
Although you don't need a foundation or box spring for your mattress, most experts recommend using one. Bed frames and box springs offer a host of benefits such as:

•  Improves airflow
• Prevents sliding

• Expands mattress lifespan

• Improves structural support

• Keeps mattress clean
Online Mattress Retailers or In-Store Sellers?
There are more options than ever when it comes to finding the perfect mattress. Today, you can test out mattresses at your local department store, brick and mortar mattress store, use an online retailer, or buy a used mattress at a garage sale or an online buy-and-sell marketplace.
If you're considering an online mattress retailer, like Helix Sleep, it's important to remember that we offer a no-risk 100 night sleep trials and free shipping to help you feel more comfortable.
Plus unlike many of the big box stores, many online mattress retailers send their pillows and mattresses in a box to your door in a manageable package. You can even get an adjustable base designed especially for you mattress.
Take The Sleep Quiz To Find Your Match
There's a lot that goes into finding the best mattress—so much so that it can feel a little overwhelming. Luckily, you can try the Helix Sleep Quiz today to get started on your journey for the perfect mattress according to your body size, sleep style, and unique preferences.