Hybrid Mattress Guide: Benefits, Pricing & More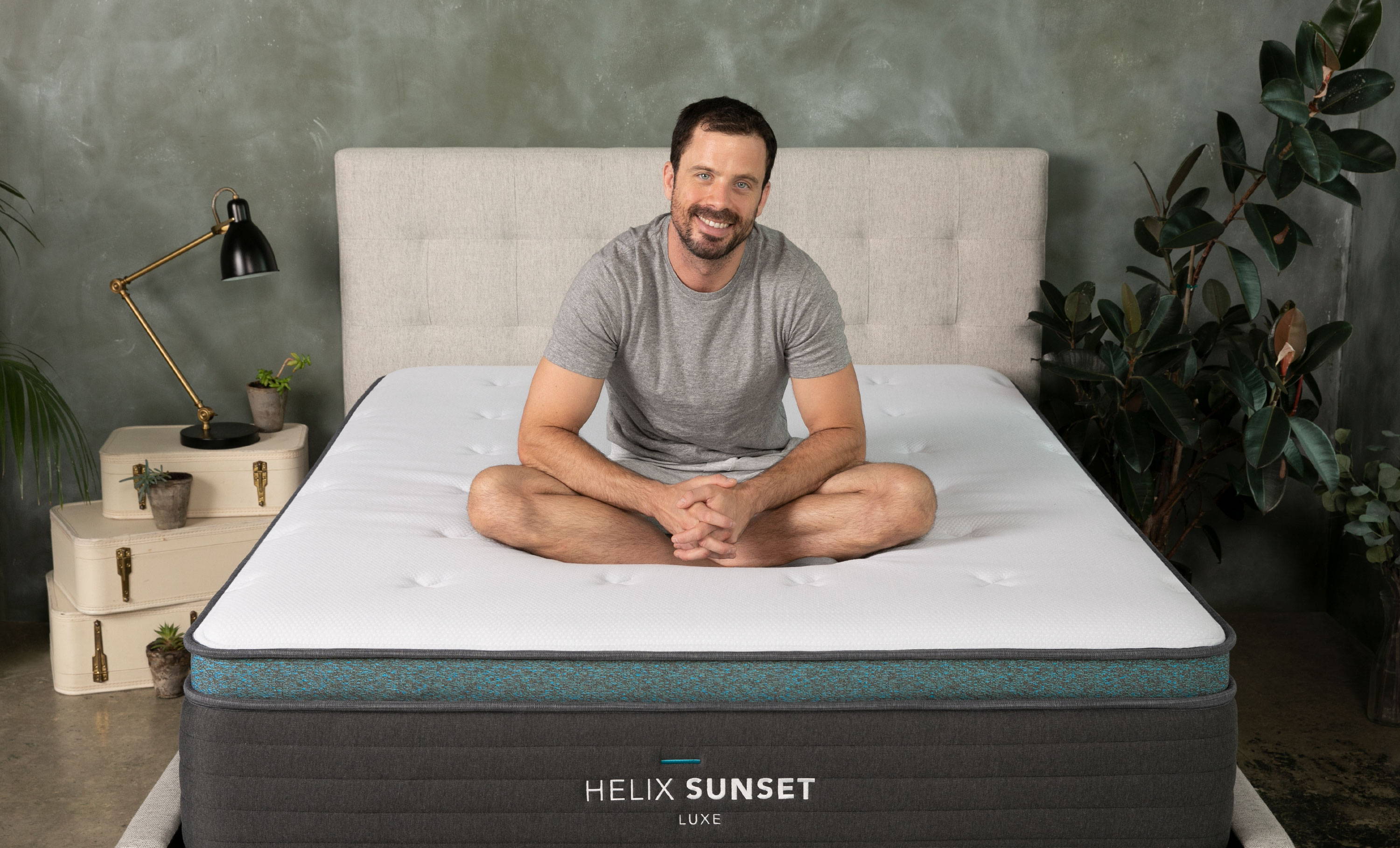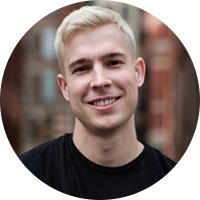 Zach Gentry
Helix Customer Experience Manager / Mattress Guru
Updated: February 7, 2020
Hybrid mattresses have a support system similar to a coil bed. Individual coils provide support for the user. However, a hybrid mattress also has a memory foam element on top of the spring structure.
This part of the bed design provides a softness that regular coil mattresses may not offer. Hybrid mattresses check both the support and comfort boxes for bed shoppers.
The spring and memory foam combination is the most common design for hybrid mattresses. However, technically, a bed with any two different elements combined into one product is a hybrid mattress. For most mattress sellers, though, hybrids have the coil and memory foam combination.
What is a Hybrid

Mattress

Made of?
Hybrid mattresses have metal or metal composite coils or springs that make up the core of the bed. These coils can vary greatly in height, width, and firmness. In some cases, they can also provide edge or lumbar support. On top of this core usually sits multiple foam layers. These foam layers can be made of memory foam, polyurethane foam, or even latex.
Some hybrid mattresses also have other components, such as cooling gel, combined with the memory foam, while others use a latex foam instead of memory foam. Latex hybrids do exist, but they are not as common as memory foam models.
Finally, some models have a pillow top element for an additional layer of comfort that negates some of the "sinking" feeling that you get when sleeping directly on memory foam.
Some experts suggest changing your bed every eight years, while others say that you can use a quality hybrid mattress for 10 to 15 years. Organic elements, such as the fabric pillowtop, will be the first to show signs of wear. Lower-quality spring cores may lose some of their tension after a few years as well.
You can lengthen the lifespan of your mattress by rotating it. This rotation will allow both springs and memory foam to age more-evenly. Unlike some beds, however, hybrid mattresses are not 100% symmetrical. The memory foam and pillow top elements may only be on one side of the mattress, so you cannot flip it over as you could with a latex or coil mattress.
You should look for a mattress that offers a warranty that last for at least eight to 10 years. Some companies, such as Helix Sleep, offer a 10-year warranty.
Price Range for Hybrid

Mattresses
If you ask someone, "what are memory foam mattresses most known for?" they may say their availability at different price points. Hybrid mattresses are available in a wide range of prices.
Entry-level models are on the market for $2500-$350. One of the most attractive aspects of these mattresses is that they come at the same price points as other mattress types of similar quality, but they offer more elements than these different designs. You shouldn't expect a mattress in this range to match more high-quality brands.
Mid-range hybrid mattresses are in the $800-$1,500 range. The price depends on several factors, including size and materials.
You can also buy a premium hybrid mattress with the highest-quality materials and extensive warranties. These options are usually more than $1,500, and the price tag can reach up to $5,000 or more.
Hybrid Mattress Benefits
Hybrid mattresses have been successful since they started coming onto the market, and they remain popular to this day. The reason for this demand is competitive pricing, availability, and the combination of technology and new design elements with familiar comforts.
Unlike all foam mattresses, hybrid mattresses feel less stiff and provide the best balance of contouring support with the bounce or response you want on your pressure points.
This familiarity is an essential concept with innerspring or other coil hybrid designs. The spring designs have been around for more than a century, and for most people, they provide a familiar feeling of support. At the same time, this familiarity gets combined with an additional level of comfort in the form of the foam top.
With a hybrid bed, you can get this level of comfort for a competitive price. Also, hybrid mattresses are widely available online or in-store.
The Ideal Hybrid Brand Offers Multiple Choices
Ideally, you will find a mattress that offers the features that you need while also giving you different choices when it comes to firmness and support.
For example, Helix Sleep offers Soft Feel, Medium Feel, and Firm Feel mattresses. Each firmness level comes with specialized support and body contouring features that can help whether you are a side sleeper and back or front sleeper.
How Firm is a Hybrid Mattress?
The firmness of hybrid mattresses varies from brand to brand and bed to bed.
Want to know if a hybrid is best for your sleep style, preferences and body type? Our sleep quiz can help you find the perfect mattress and get a better night's rest.
Take The Sleep Quiz To Find Your Match
There's a lot that goes into finding the best mattress—so much so that it can feel a little overwhelming. Luckily, you can try the Helix Sleep Quiz today to get started on your journey for the perfect mattress according to your body size, sleep style, and unique preferences.