Innerspring Mattress Guide: Pros, Cons & Pricing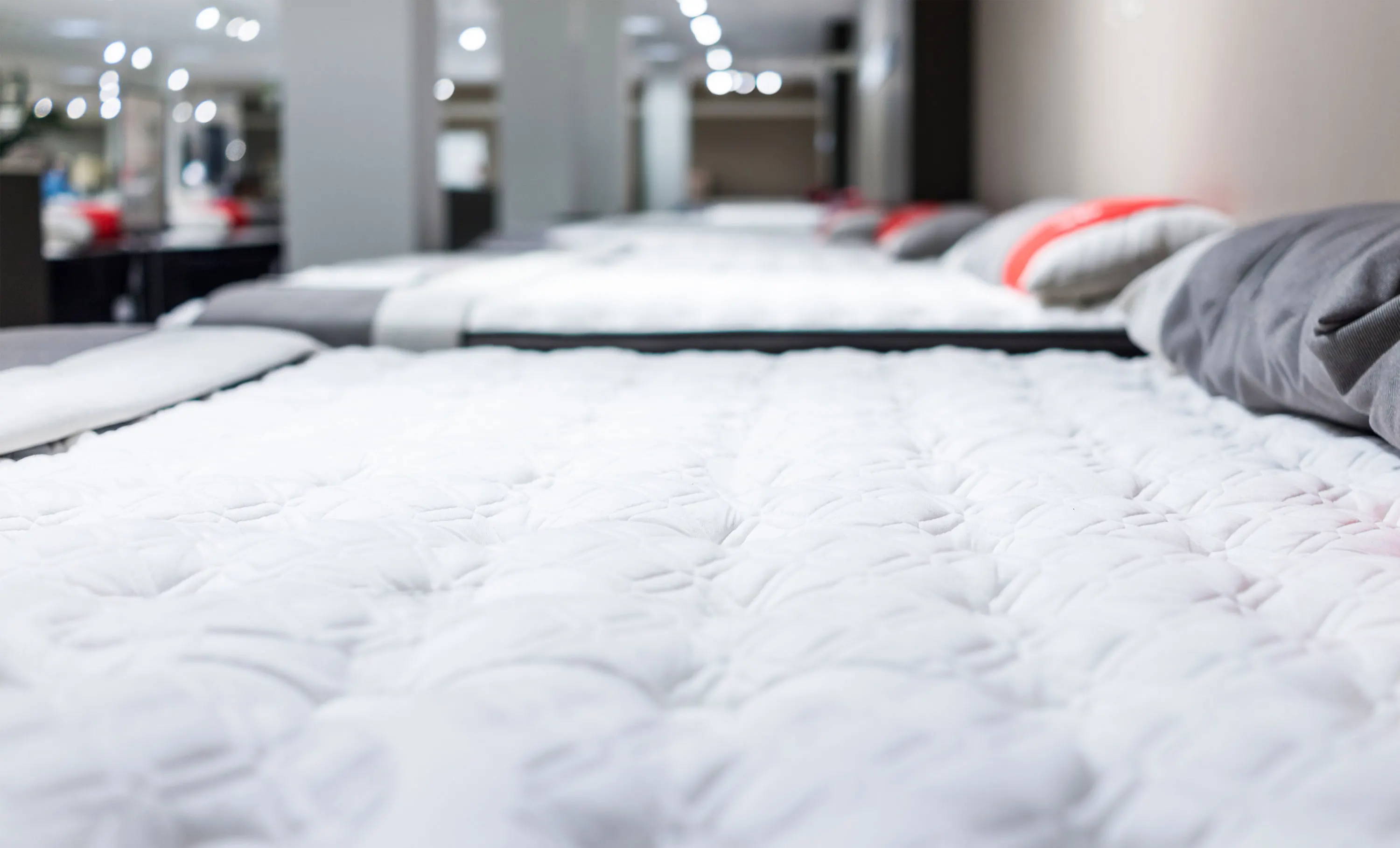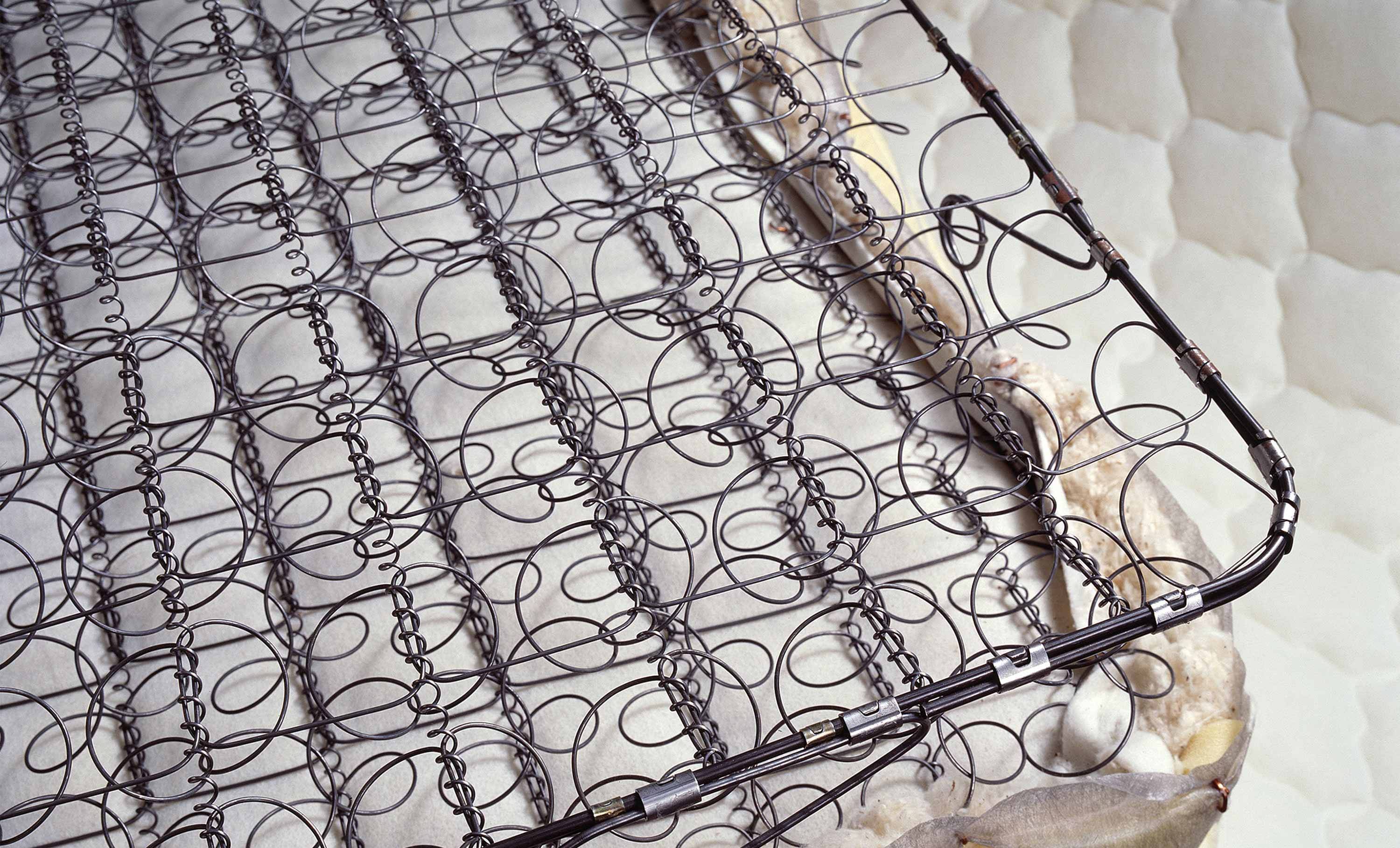 © limco72 - stock.adobe.com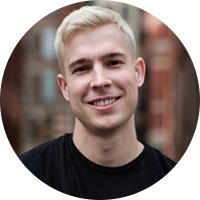 Zach Gentry
Helix Customer Experience Manager / Mattress Guru
Updated: January 8, 2020
Innerspring mattresses have been around for more than a century. The first innerspring mattress hit the market in 1857.
The structure contains springs, or coils, which support you when you lie down.
These mattresses have changed a lot over the years. They now have more springs with more-supportive tension and better placement, all of which provide a higher level of comfort compared to innerspring mattress models from past generations. People purchase innerspring mattresses because they are widely available, most shoppers are familiar with them, and a quality innerspring mattress offers excellent support.
The innerspring design has also evolved into different types of mattress products. Some other mattress types, such as hybrid mattresses, combine an innerspring design with additional features. In the case of hybrids, the combination includes the use of memory foam or other high end foams. In these mattresses, the coils still provide support for the user.
What is an Innerspring

Mattress

Made of?
The core of an innerspring mattress features the coils. These springs can get packed individually, or in an interwoven structure - usually depending on price points. Typically an innerspring mattress is defined by the majority of the bed being the springs themselves. Finally, these mattresses have a comfort-providing level above the core. Materials can include foam or other types of upholstery. These materials get sourced from different places and assembled in the manufacturing facility.
How Long Does an Innerspring Mattress Last?
A well-made innerspring mattress can last for 10 to 15 years because they have a solid core and multiple coils that provide even support. One part of the bed never receives too much weight so that a quality mattress will wear out evenly.
Often, the upholstery and the foundation, which are not metal or composite, will wear out before the coils. Because of the stable core, overall, innerspring mattresses will last longer than many other types of mattresses. You do not have to be concerned about punctures as you would with an air bed or waterbed. Also, the relatively simple design means that there are fewer components that could break down or wear out.
Price Range for an Innerspring Mattress
Prices for innerspring mattresses can vary widely. On the low end of the market, you can find an innerspring mattress for around $200, while products with premium materials and state-of-the-art spring systems can cost up to $5,00 or more. The average price for a quality queen-size mattress is about $950.
Well-known brands have entry-level innerspring mattresses for around $500-$700, and you can get a step up in quality and materials with a $700-$1,000 bed. Premium innerspring mattresses with state-of-the-art coil systems are often between $1,000 and $1,500.
Innerspring Mattresses vs.

Hybrid

Mattresses
Innerspring mattresses have stood the test of time. People have been relying on the innerspring layout for more than a century, and mattress-makers continue to develop the design to increase comfort, support, and longevity.
Hybrid mattresses use innerspring designs, but they combine them with other features such as memory foam to increase comfort and support. In general, hybrid mattresses have an advantage when compared with innerspring mattresses as they provide the sturdy support of an innerspring mattress with an added element of comfort, thanks to the memory foam component. Hybrid mattress typically have individually pocketed coils as well.
Innerspring mattresses are widely available, but you can also find hybrid mattress options in many of the places that sell innersprings. In general, a hybrid mattress is slightly more expensive, but most users are comfortable paying more for increased comfort.
How Firm is an Innerspring Mattress?
Innerspring mattresses tend to be on the firmer side of the spectrum when compared to other types of mattresses. They lack the same kind of foam top or other features that hybrid mattresses have, and the core is more rigid than air mattresses or waterbeds. They are extremely bouncy and do not provide great contouring.
People who are looking for a firm feeling and a high level of support can opt for an innerspring mattress. For a lot of buyers, the innerspring offers a level of comfort that people are familiar with, so they choose for it by default.
Take The Sleep Quiz To Find Your Match
There's a lot that goes into finding the best mattress—so much so that it can feel a little overwhelming. Luckily, you can try the Helix Sleep Quiz today to get started on your journey for the perfect mattress according to your body size, sleep style, and unique preferences.