The Complete Guide to Mattress Sizes & Dimensions
Perhaps the most important part of purchasing a new mattress is finding the perfect size based on your specific needs. Are you a single sleeper or a couple? What is your room size? What is your budget?
A new bed that matches your personal preference is a joy to bring home. To assist you in your search for the right mattress, here is a mattress size chart with all of the popular mattress sizes available as well as the mattress dimensions.
Standard Mattress Sizes and Dimensions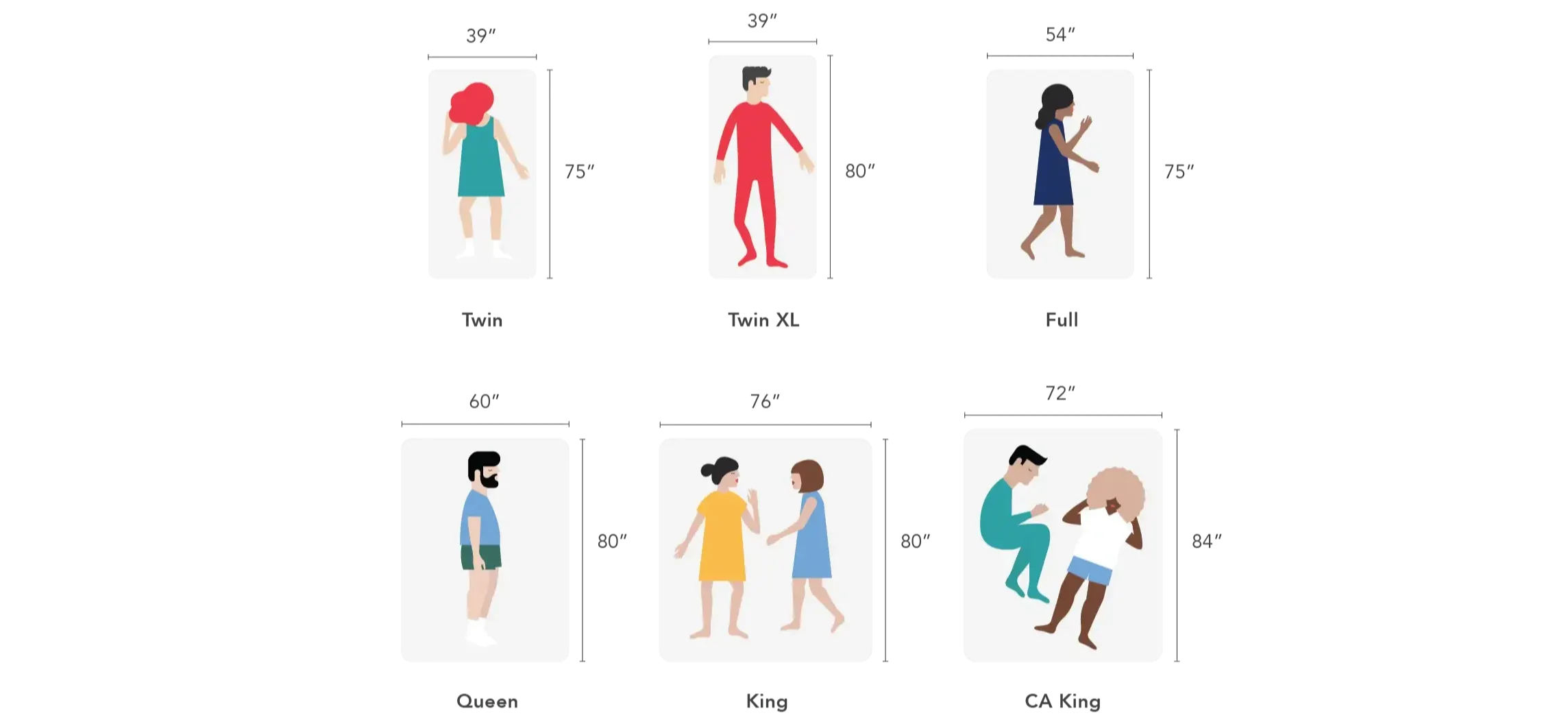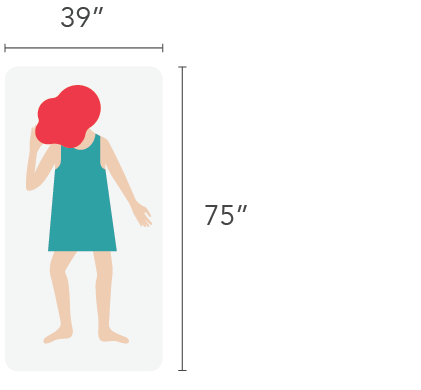 The standard mattress size for a Helix twin mattress is 39 inches wide and 75 inches long. A twin bed size is ideal for smaller rooms and single sleepers with limited space.
---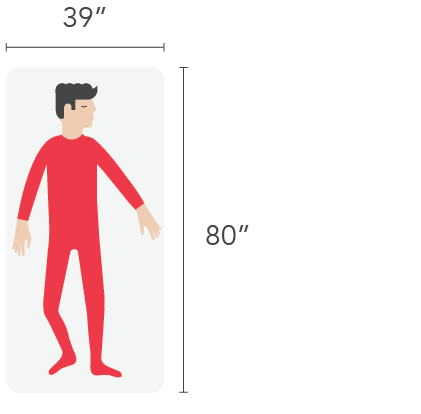 A Twin XL mattress is 5 inches longer than a twin size bed. This Twin XL mattress measures 39 inches wide and 80 inches long. Oftentimes, a Twin XL bed is used in student college dorm rooms and guest rooms. Taller individuals may prefer a Twin XL size over a standard Twin size.
---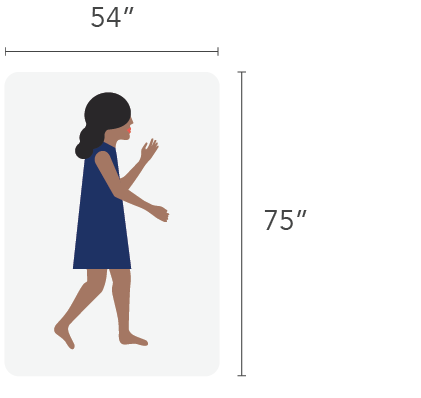 A full size mattress can be a great choice for both single adults sleeping alone and couples. A full mattress measures 54 inches wide and 75 inches in length. It's the perfect choice for taller individuals and people looking for extra sleeping space, making a full bed one of the more common sizes.
---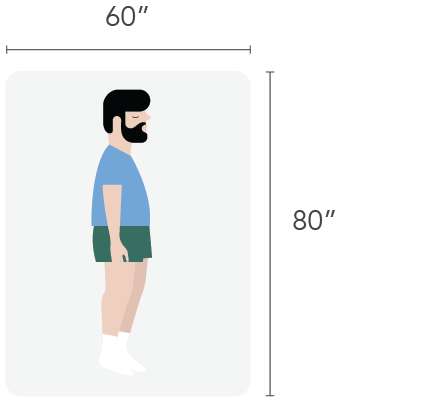 At 60 inches wide and 80 inches long, a queen bed size is an upgrade from a full-size bed. A queen size mattress is ideal for couples and individuals looking for extra space on the bed if a full-size mattress doesn't quite cut it. If you plan to share your bed, a queen size bed is the best mattress for you.
---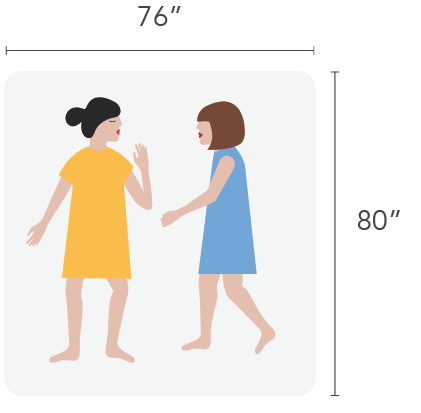 A King size mattress is a significantly larger mattress that measures one foot and a half wider than the queen size mattress. King size mattresses are a common size for a master bedroom, measuring 76 inches wide and 80 inches long.
A King bed is perfect for couples, or simply anyone looking for extra length space and leg room. You will need to ensure there is enough space in your bedroom to fit the king-size mattress.
---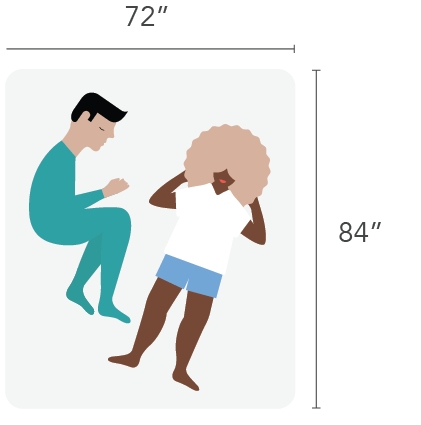 A California King size bed is four inches longer than a standard King size bed but four inches narrower, meaning more leg room but fewer inches of space for couples.
The standard size of a California King bed measures 72 inches wide and 84 inches long. If choosing a California King size bed or a King mattress, you will need a larger room size and bed frame.
Rest Easy
Take our signature sleep quiz to find your perfect mattress.
Mattress & Bed Size FAQs
What's the difference between a Standard King and a California King?



It's simple: the size. Standard Kings measure 76 inches wide and 80 inches long. California King beds measure 72 inches wide and 84 inches. Cal King mattresses are 4 inches more narrow and 4 inches longer than Standard King mattresses. You also can not typically use the same bed frame or sheets for both bed sizes.
Do two twin size mattresses equal one full size mattress?



No. Twin beds measure 39" by 75" (or 38" by 75" for some brands). Combining two would be significantly wider than a standard full. Two twin size mattresses are closer to the size of a king mattress, though still 5 inches shorter.
Is a full size mattress the same thing as a "double" mattress?



Yes. The terms full bed and double bed are used interchangeably to describe mattresses that measure 54 inches wide and 75 inches long.
What mattress should I get for a small apartment bedroom? What about a studio apartment?



It really depends on the size of your sleeping space and personal preferences. If you're a single adult, a full bed would suffice and be a space saver. For couples, a queen bed is recommended. If you're a single sleeper, you can check out a twin or twin XL, though for many they do not provide enough width.
What mattress size should I get for a guest bedroom?



Again, it depends on the space and your needs. Commonly full-size beds are used in guest rooms as they take up little space and can accommodate two sleepers in a pinch. If you have the space, we'd recommend going for a larger mattress, like a queen size bed, for your guest room.
Do mattress lengths and widths have anything to do with thickness?



Mattress thickness is usually determined by the materials used to make the mattress, and whether it is a pillow top mattress. Length and width are not typically indicators of how thick a mattress will be.