How Big Is A King Size Bed?
The standard dimensions of a king size mattress is 76" wide and 80" long, though there are sometimes subtle differences in sizes between brands.

Helix Sleep king size mattresses, for example, adhere to standard measurements, though the height can range depending upon the type of mattress you choose and whether it has a pillow top.

In this article we'll talk about the benefits of king size mattresses, how they stack up to other sizes and some alternatives you might want to consider for your master bedroom.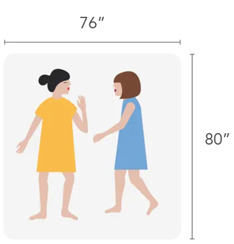 How King Size Mattresses Measure Up To Other Bed Sizes
From most brands, king mattresses are the second-biggest size you can get right behind California king mattresses. When comparing mattress dimensions, the Cal king is actually a little bit more narrow, but four inches longer than the standard size kings.

King beds are 16 inches wider than queen size mattresses and nearly two feet wider than full beds or "doubles". It's more than enough space for two adults (and whatever pets occupy their bed) to stretch out.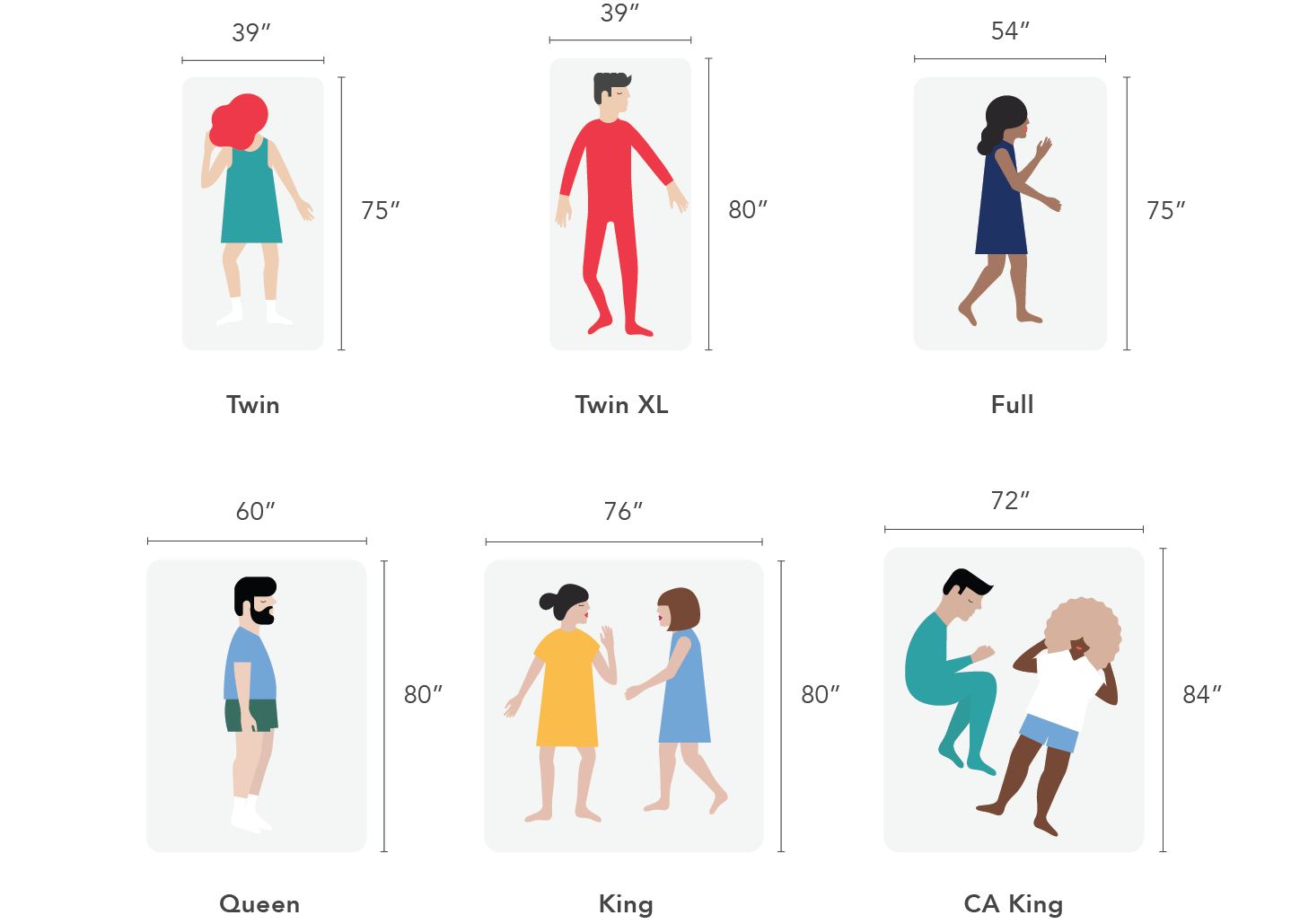 Benefits of King Beds
King beds definitely fit the moniker. When you're in one of these, you've got 16 extra inches of space to work with compared to a queen size mattress and even more compared to a full size mattress. Below are some of the main benefits of getting a king bed.
•

More space - King beds simply allow more sleeping space to spread out during the night, which can be ideal for people who prefer to stretch their limbs while sleeping.

•

Aesthetics - This applies mainly to people who have large bedrooms. A king bed can balance out a large room without taking up a significantly greater amount of space when compared with a queen.

•

Versatility - Though the actual materials don't change when you buy a king or queen from a particular retailer, you will have the choice whether to spread out or cuddle up with your partner. It's up to personal preference, not space limitations. Single adults will have even more space.
Alternatives to King Size Mattresses
There are a few alternatives to king size mattresses. For example, a single sleeper can choose to opt for a double bed and still have enough space to sleep comfortably, though most might prefer full beds for the guest room.

Another mattress size that can be suitable is a queen bed, though you'll lose 16 inches. For some people, that might be a non-starter. Those people should also look into California king beds. They are typically 72 inches wide (four fewer than the standard king) and 84 inches long (four more than the standard king). You're giving up a little width while gaining a little length. That might be a tradeoff worth taking if you're extra tall or have a big dog that likes to sleep at your feet.

FAQs About King Beds
Is a king size bed worth it?
Of course king beds are worth the cost if you're going with a quality brand. You need to consider whether you have enough space in your bedroom and how much bed you actually need, but for many couples the king is the best mattress for their long-term sleep health.
Is there a bed bigger than a king?
A California king size bed is four fewer inches wide and four inches longer than a standard king. Some brands make an Alaskan king bed, which can measure up to 108 inches by 108 inches. Helix Sleep does not currently make an Alaskan, though.
Are king beds bad for relationships?
It's really hard to say as each situation is different. One of the pros of a queen bed is the closeness it provides for couples, however not all couples like to sleep near each other and may prefer the space or extra length a king or Cal king provides.
Do 2 twins make a king?
Twin beds measure 38 or 39 inches wide and 80 inches long. Putting them together will give you the width, but leave you 5 inches short of the king length. Two twin XL size mattresses (measuring 39 inches wide and 80 inches long each) will give you the right length for a split king. However, it's best to just go with the standard king.
Other Mattress Sizes Explained
If you're looking to get measurements for every mattress size, check out our mattress sizes page. Here, you'll find all the standard measurements to help pick your new mattress. If you're looking to learn more about sleeping positions, personal preferences and how they affect your mattress choice, take the Helix Sleep Quiz.

Helix Sleep has also made guides to each type of mattress size. You can find them below: