The Complete Guide to Mattress Sizes & Dimensions
Choosing the right mattress size for you can depend on a lot of factors. We often find customers struggling to choose between a full and queen, or a king and California king or a twin and twin XL and on and on.
The most important factors to consider when choosing a mattress are often your room size, whether you're sharing a bed every night and, of course, your sleeping position.
Overall, it's these personal preferences that determine what mattress will best suit your lifestyle and budget. Whether you're in the market for a new mattress now or planning the layout of your bedroom for later, it's important to know definitively how to think about mattress size.
Standard Mattress Sizes and Dimensions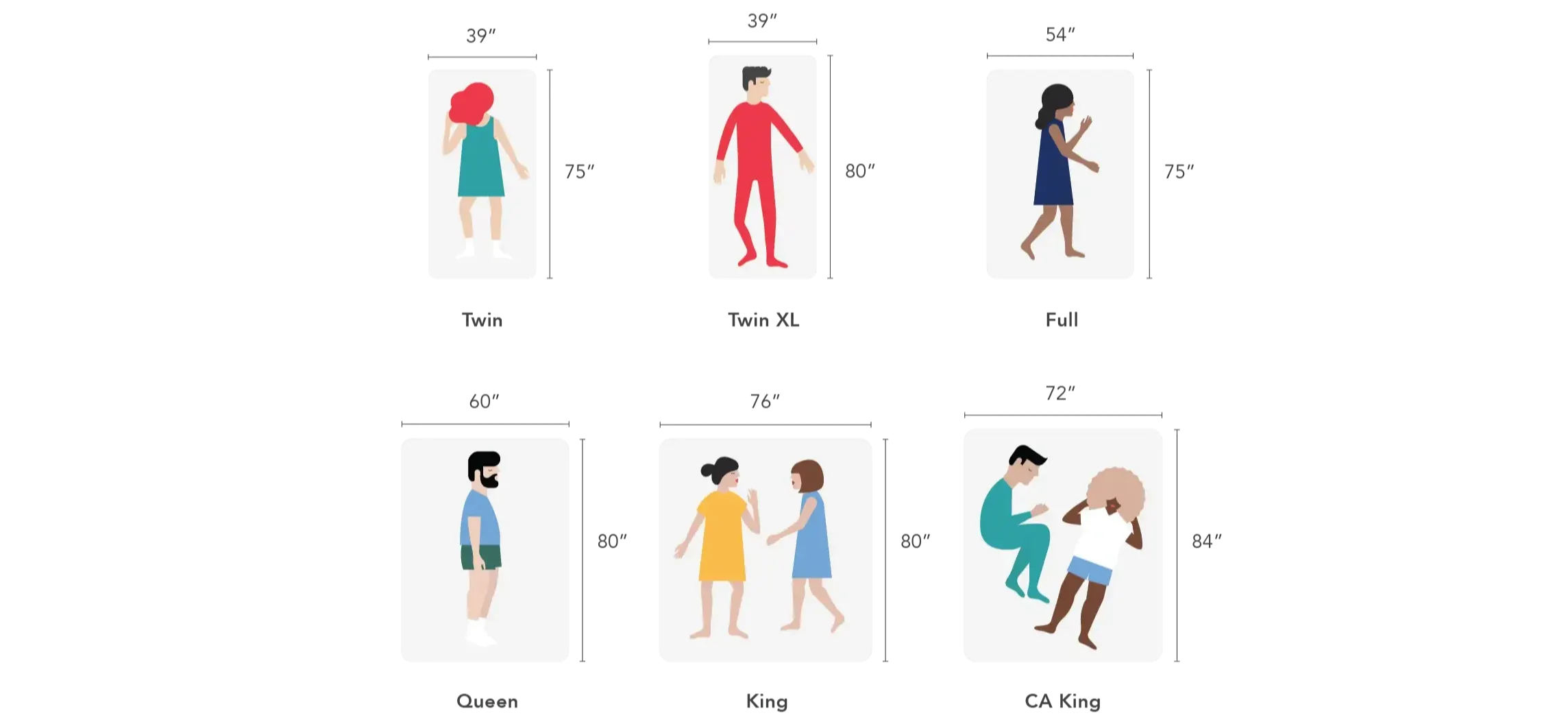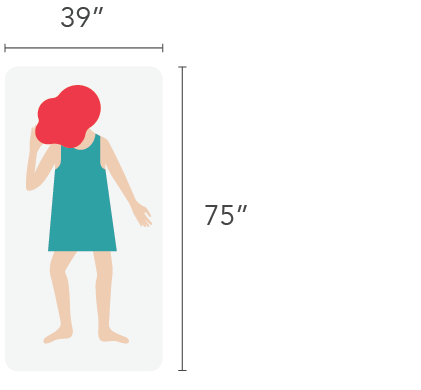 Twin size mattresses are also known as single mattresses. Their smaller size makes them perfect for kids bedrooms, small guest rooms or rooms with an unusual layout. They're common for bunk beds, dorm rooms and any sleeping space where mattress size is an issue.
---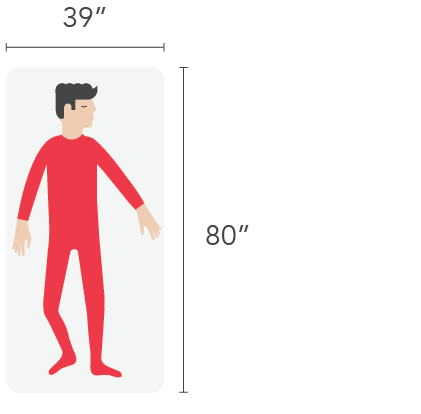 Twin XL size mattresses have 5 additional inches in length when compared to the standard twin to give sleepers more room to spread out. The standard in dorm rooms and college apartments, twin XL beds are commonly replaced with full or queen size beds as teens and young adults transition into their own spaces.
---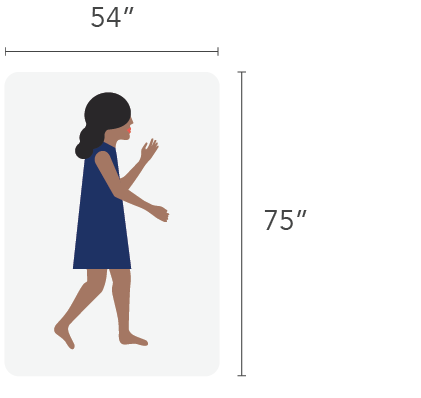 A full size mattress is the midpoint between the twin and the queen. These are great for single sleepers and a common option for couples looking to save bedroom space. You can usually find them in guest rooms and smaller apartments, though.
---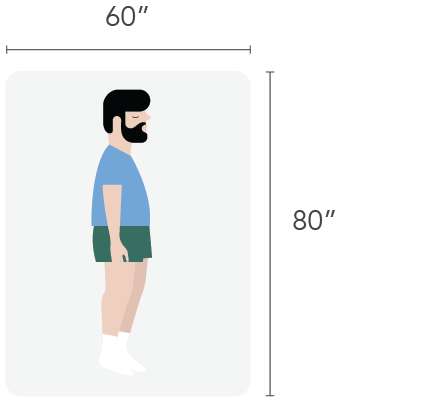 Queen mattresses are the most popular mattress size among adults. They can accommodate both single sleepers and couples. They fit in most master bedrooms, and can even fit your pet if he or she likes to snuggle up in bed with you.
---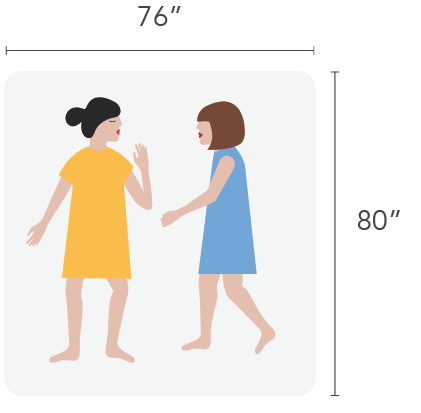 King size mattresses are the widest bed available from most retailers. They offer a great alternative to the queen if that's not enough space for you. Partners are able to spread out and easily share their space with pets or young children.
---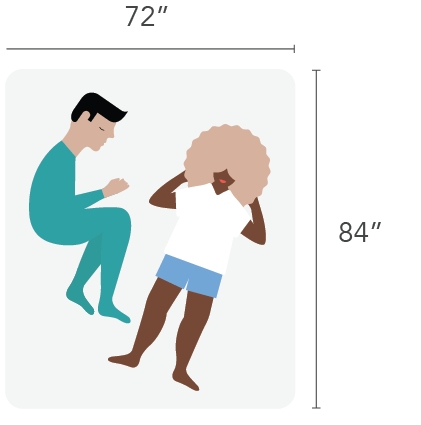 Though narrower than the standard king, the California king size mattress was made with tall people in mind. It offers 4 inches of extra length for those of us who need more legroom than the standard king can provide.
Rest Easy
Take our signature sleep quiz to find your perfect mattress.
Mattress & Bed Size FAQs
What's the difference between a Standard King and a California King?



It's simple: the size. Standard Kings measure 76 inches wide and 80 inches long. California King beds measure 72 inches wide and 84 inches. Cal King mattresses are 4 inches more narrow and 4 inches longer than Standard King mattresses. You also can not typically use the same bed frame or sheets for both bed sizes.
Do two twin size mattresses equal one full size mattress?



No. Twin beds measure 39" by 75" (or 38" by 75" for some brands). Combining two would be significantly wider than a standard full. Two twin size mattresses are closer to the size of a king mattress, though still 5 inches shorter.
Is a full size mattress the same thing as a "double" mattress?



Yes. The terms full bed and double bed are used interchangeably to describe mattresses that measure 54 inches wide and 75 inches long.
What mattress should I get for a small apartment bedroom? What about a studio apartment?



It really depends on the size of your sleeping space and personal preferences. If you're a single adult, a full bed would suffice and be a space saver. For couples, a queen bed is recommended. If you're a single sleeper, you can check out a twin or twin XL, though for many they do not provide enough width.
What mattress size should I get for a guest bedroom?



Again, it depends on the space and your needs. Commonly full-size beds are used in guest rooms as they take up little space and can accommodate two sleepers in a pinch. If you have the space, we'd recommend going for a larger mattress, like a queen size bed, for your guest room.
Do mattress lengths and widths have anything to do with thickness?



Mattress thickness is usually determined by the materials used to make the mattress, and whether it is a pillow top mattress. Length and width are not typically indicators of how thick a mattress will be.