How Big Is A Twin Size Bed?
A standard twin size mattress usually measures 38 by 75 inches. Also known as a "single," these are typically the smallest bed size you will find other than a crib size mattress.

There are, however, some small differences between manufacturers in terms of standard size. Helix Sleep, for example, makes twin mattresses with bed dimensions of 39 inches wide by 75 inches long, giving customers an extra inch of width.

In this article, we're going to talk about twin bed sizes, the benefits for single sleepers and some alternatives that might work if you're in the market for a new mattress.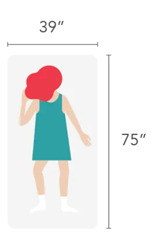 How Twin Mattresses Measure Up
Twin mattresses are made for single sleepers in smaller rooms. They are significantly smaller than king size beds, queen size beds and a bit smaller than full size beds. When you look at the size chart, you'll see that Helix twins are 15 inches more narrow than fulls and 21 inches more narrow than queens. King size beds are significantly larger at 76 inches wide and 80 inches wide.

A common alternative to the twin is the twin XL mattress, which typically maintains the same width, but gives sleepers 5 extra inches of length.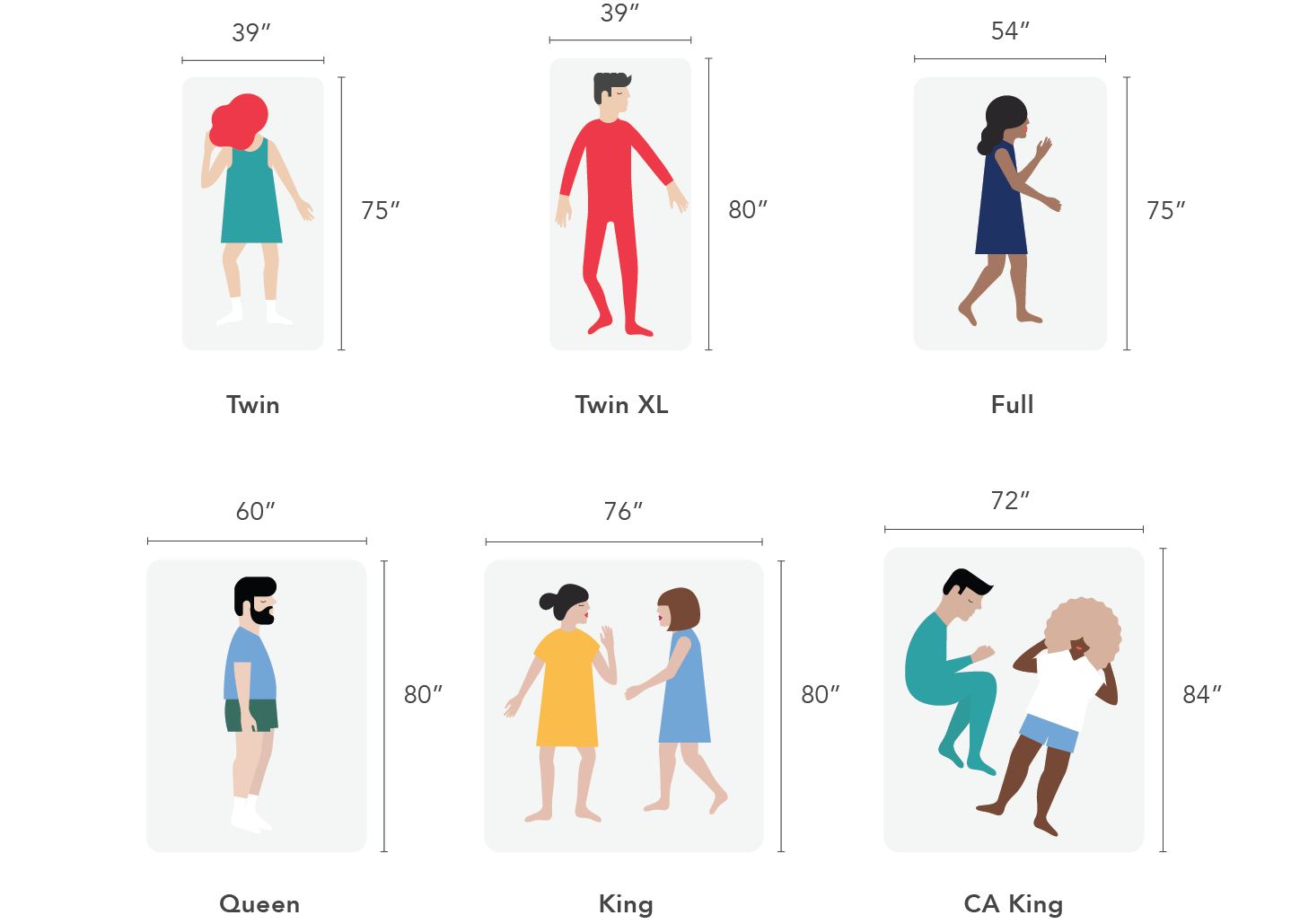 Benefits of Twin Beds
Though they are smaller, twin beds remain a popular mattress size for children's rooms, small bedrooms, dorm rooms and bunk beds. The smaller mattress and bed frame can really open up a room for single adults too. Let's check out some of the main benefits.
•

Compact construction

- The smaller size when compared to other standard mattresses make twins the perfect choice for small bedrooms. Smaller room size is the main reason people go for twins.

•

Affordability - Twins are often significantly more affordable than kings, queens or even full size beds. That's why many people choose them for single sleepers and children's rooms.

•

Versatility - The compact size allows them to fit into smaller sleeping areas like bedrooms with limited space and dorm rooms. They're also ideal for bunk beds if you're looking to save space in a shared room or add more sleeping spots to a vacation home. They easily give enough space for single adults in a pinch.
Alternatives to Twin Size Mattresses
The main alternative to a twin size mattress is a double bed, or full bed as they are also known. Full beds measure 54 inches by 75 inches, so they provide enough space for two people to share comfortably. However, most couples opt for the extra room a queen size mattress provides.

Twin mattresses are not small enough to replace a crib mattress, though. They are made to support a full-size adult, though adults who need more leg room may go with a twin XL, which provides 5 extra inches of length in comparison.
FAQs About Twin Beds
Is a twin bed the same as a single?
The terms "twin" and "single" are used interchangeably in the mattress world, and there's no real difference in size between the two. These words can be considered synonyms when talking about mattresses.
Do twin beds come in different sizes?
There are two sizes of twin mattresses: the standard twin and the twin XL. They have the same width, but the twin XL is slightly longer.
What is the difference between twin and twin XL beds?
The only difference is that twin XL mattresses give sleepers 5 inches of extra length for their sleeping space. Twin XL size mattresses measure 38 or 39 inches by 80 inches. When you stack them side-by-side you won't notice a huge difference, but for taller sleepers that extra length really comes in handy.
Where should I buy a twin mattress?
Any major mattress retailer will offer a twin size mattress, but that doesn't mean you should just go with any retailer. We like to think that the Helix Sleep twin bed is the best mattress available. If you're looking for specific insights on your mattress choice, we recommend checking out the Sleep Quiz. You'll be able to nail down your preferences, body type and sleeping position to find the best pick for you.
Other Mattress Sizes Explained
Comparing twins with other mattress dimensions will give you a better idea of what you need. We did a guide for each standard mattress size, from twins to king beds. Check out each of them below to get some insight on sizes, alternatives, benefits and more.